Meet
Lauren Lemieux
Lauren Lemieux is the creator of Coaching To Fulfill Dreams – Whole Life Coaching for humans who are stuck in a rut, professionally or personally, and craving the courage and clarity to love their life, not just tolerate it.
You see, obligations are mere illusions – designed to make you feel you have no choice, like you "have to," like you "should." Life on autopilot is a form of apathy created by these limiting beliefs. And the glue binding these beliefs together is all a lie, convincing you that you don't have options, when you most certainly do.
When you acknowledge that discontent provides you with opportunity, you prepare yourself for epiphany. And with insightful questioning, empathetic support, and powerful intention, you will be ready to Own Your Wants and walk your own path.
Ever had your worst case scenario become your best case scenario? A nightmare that turns into a dream come true?
Sometimes, our life's most tragic and consequential events allow for revelations to unfold. My revelation happened during a cold, April rain at my family's boat yard:
I worked in a beautiful setting with my family. When an unplanned change was made in the midst of our success, the whole dynamic of the company shifted. After months of tolerating the discord, an unanticipated, emotional conversation occurred bringing everything into focus for me.
On the surface, I'm certain many would describe my choice to leave my family's business as a midlife crisis. On the contrary, my desire to leave was born the day I started.
For the 18 years I worked at the boat yard, apathy quietly simmered below the surface. I was complacent. Existing on autopilot after relinquishing control of my life's direction, experiencing little to no passion or purpose. I mean, it wasn't all terrible. I had a nice view, a great salary, lots of freedom and there were even a few dogs. But, I had settled into a hollow professional life.
There is a HUGE difference between living your life and tolerating it.
Sound familiar?
Discontent is the pathway to Revelation.
Trust the Discontent because Discontent is the Pathway to Revelation.
My revelation was that I actually did have a passion. I had felt a spark in Psychology 101 in college, yet I ignored my calling and, out of obligation, settled for the easy, predetermined path that was before me.

Obligation is a very powerful story…
It's an illusion we believe in because it's convenient and safe. Like being in a house of mirrors where your reflection is warped – obligation distorts your focus and confuses your intentions.
For me, during that one pivotal conversation in April, the heavy, dense fog of obligation was lifted. I had been telling myself a story. And, in that moment, all my options became clear. Who I wanted to be and how I wanted to live my life meant it was time to move on.
As I shared my revelation with a childhood friend, she made a suggestion – what about life coaching? My response was, "WTF is life coaching?" So I started poking around online and that was it. What came next brought my true life's purpose into view. I trained, studied, and earned my professional coaching certifications from the Coaches Training Institute and the International Coaching Federation.
That was nearly a decade ago.
In that one moment you go from living life on autopilot to I don't want to live like this anymore.
Revelation is the doorway out of complacency. Once you walk through the door, you will realize your options. I guarantee you have way more options than you think you do.
Coaching is a powerful investment that will empower you to…
Trust your Discontent with curiosity – you are feeling frustrated for a reason. Let's find it.
Own your Wants with  courage – you are sacrificing your priorities for a reason. Let's find it.
Clear your Path with confidence – you are stuck in rut for reason. Let's find it.
Once you realize where your values, priorities and dreams are out of alignment, you will then be ready to get to work and create the life you truly envision for yourself.
Now is the time for clarity. All this is possible and so much more. Let's get started.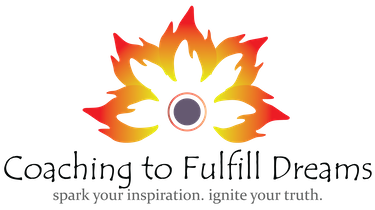 Interested in Learning More?